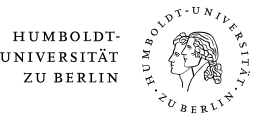 Requests
Undergraduates and PhD students
We recommend those interested in urban research related themes to contact the corresponding research group on our website.
 
Post-docs
Post-docs with a research focus in urban studies may also take advantage of networking with our Urban Research Groups.
Furthermore, and according to availability, some exchange program positions and visiting guest opportunities may be applied for Guest Researchers at the Georg-Simmel Center. Please send an e-mail informing us of your proposed research project and CV to talja.blokland@hu-berlin.de.
 
Booking enquiries and general Information
As far as our capacities allow, our conference premises can be made available for scientific conference venues (preferably in the area of urban studies). Those wishing to take advantage of this should send an e-mail to bueroleitung-gsz@hu-berlin.de
Please inform us of the conference name, expected number of guests and desired period of occupation.
Please take note that there are currently no vacant employment positions and we also are unfortunately unable to allocate any internships.
 
Guest Researchers
International post-docs and professors from any discipline, who for a limited period of time, are involved in an urban study project in Berlin, may apply for the status of visiting guest academic/ guest researcher at the Georg Simmel Center.
As a guest scientist you will gain access to the infrastructures of the Humboldt-Universität zu Berlin (library, HU-Account) and also the activities and center networks. According to availability you may be able to gain work in our offices during your stay. In return we expect a contribution to the work of the Georg Simmel Center in the form of a publication, a talk/conference or similarly related.
For those interested please send your application + CV and desired time period of stay to  talja.blokland@hu-berlin.de.