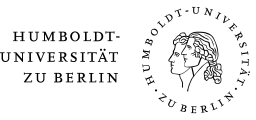 Summer School
In co-operation with the International Office of the Humboldt University of Berlin the Georg Simmel Center for Metropolitan Studies hosts annually an international summer school. The focus is put on interdisciplinary research questions concerning Berlin's urban history and development.
Summer School 2016
My home is not for sale!" Rethinking Berlin's Housing Question
In 2016, the Summer School of the Georg Simmel Center took place from 22/08/ 2016 – 02/09/2016 and was concerned with Berlin's actual housing situation.
The work and thoughts of the participants of the Summer School are open to all via the Blog Rethinking Berlin's Housing Question.
Berlin is considered to be a 'tenant's city' with relatively low cost housing options. However, recent developments show increasing foreign property investment and the sale of public property by the city. At the same time, more and more activists arise to reclaim their right to the city and create new forms of collaborative cultures. The questions about affordable housing and alternative spaces away from a capitalist logic are central for contemporary Berlin and its development.
How do we want to live in the future? How can we create affordable living space on a long term? How do we provide opportunities for self-determination and new cooperative ways of living? Engaging with scholars, designers, architects, artists and activists, the Summer School will discuss Berlin's housing challenges and investigate new modes of transdisciplinary discourse and research.
The summer school targets Master students (graduate students) in all relevant disciplines who are interested in the various aspects of Urban Geography and Metropolitan Studies. A strong interest in sociological, cultural, geographical, urban, economic and environmental topics is required.
Lecturer:
Carolin Genz, M.A. Urban Anthropology
The full program of the Summer School 2016 can be downloaded here.